Top Stories
CM approves more funds for developments in summer capital Gairsain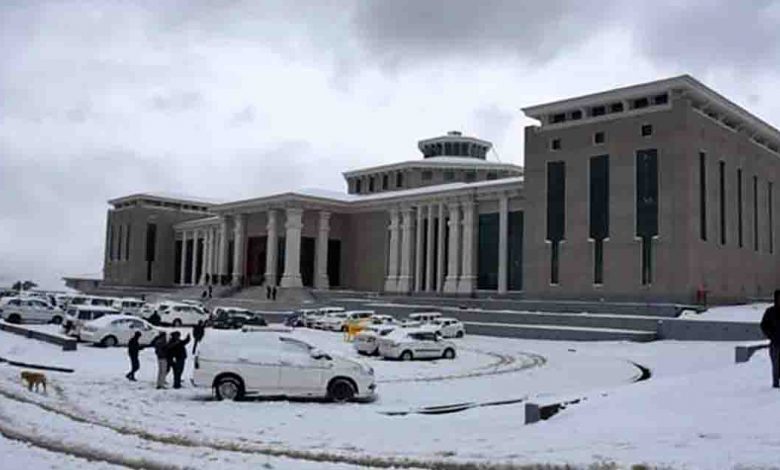 Continuing with decisions to develop summer capital Gairsain, chief minister Trivendra Singh Rawat granted approval to Rs 4.59 crore for developing residential facilities for government officers and employees at Gairsain.
The Bridge, Ropeway, Tunnel and Other Infrastructure Development Corporation of Uttarakhand Limited (BRIDCUL) has been named the executing agency for this purpose. Further, approval has also been granted for releasing 40 per cent of the total approved sum or Rs 1.83 crore in the first year. In addition to this the CM also approved the release of Rs 1.50 crore out of the Rs three crore provisioned for construction of various development works under the Gairsain development council as part of the housing department.
Apart from these approvals related to developments in Gairsain, the CM also granted his approval to various other decisions. Rawat approved changing the name of government primary school, Muni Ki Reti in Tehri district to Swami Shivanand Memorial government primary school. As the finance minister, he also granted approval to creation of six out of 10 proposed posts for the EDUSAT project. He also granted approval for construction of four type two and two type three residential quarters at Dharasu police station in Uttarkashi district.
The CM also approved the release of the remaining approved sum of Rs 2.73 crore for construction of administrative building of the Indian Reserve Battalion. Further, Rawat also approved Rs 50,000 grant each for the marriage of grand daughters of freedom fighters in Rudraprayag, Pauri and Udham Singh Nagar totalling to Rs 1.50 lakh. For the President Reform Service medal awarded to prison personnel on Republic Day, the CM approved the nomination of Haldwani jail superintendent Manoj Kumar Arya and Haridwar jail chief pharmacist Rakesh Chandra Gairola. Approval was also granted to release of Rs one crore for laying of pipelines in ward numbers 99 and 68 of the Municipal Corporation of Dehradun and Rs 1.19 crore for construction of Ghansali Nagar Panchayat building- both decisions as per the announcements of the CM.
Further, solid waste management project was approved in four Nagar Panchayats. For this an administrative and financial approval of Rs 84.12 lakh along with release of first instalment of central share Rs 16.23 lakh was approved for Dwarahat, administrative and financial approval of Rs 92.46 lakh along with release of first central share instalment of Rs 16.18 lakh for Lambgaon, Rs 94.14 lakh approval along with release of Rs 16.47 lakh for Nandprayag and approval to Rs 85.31 lakh and release of the first central share instalment of Rs 14.92 lakh for Gaja. Further on the proposal of the tourism department, the CM approved release of Rs 24.46 lakh for geotagging and topographical survey for the Badrinath master plan.
Thursday, 14 January 2021 | PNS | Dehradun