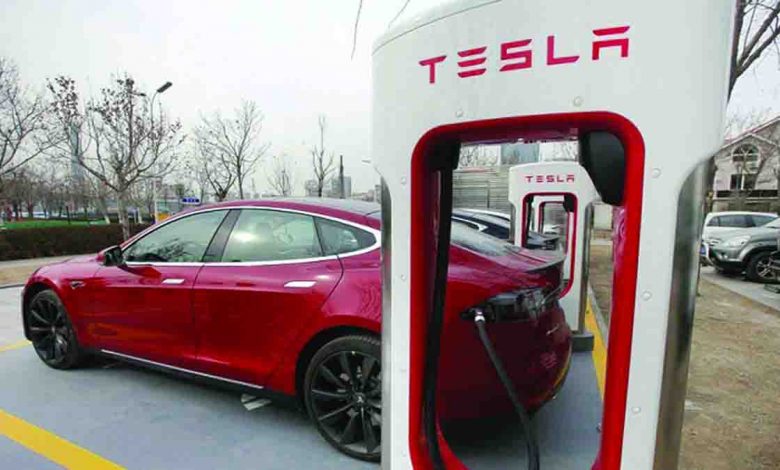 The blue-chip electric car maker's entry into the country promises to take the driving experience one gear higher
It is official! The Electric Vehicle (EV) major, Tesla, has entered the Indian market which is certainly good news for the green brigade and all EV enthusiasts. This is a development that everyone hankering after a thoroughbred EV was awaiting. It is expected to give a big push to India's plans to move to green car technology in a major way in order to meet its global commitments to reduce carbon emissions and mitigate the effects of climate change. The increased use of EVs could reduce CO2 emissions by 37 per cent. In October 2020, Tesla CEO Elon Musk had said that the process of bringing Tesla cars to India would begin in January 2021 and, towards the end of December 2020, Union Minister for Road Transport and Highways Nitin Gadkari had reiterated that commitment. Now that promise is being fulfilled and Tesla has registered Tesla India Motors and Energy Private Limited in Bengaluru as a subsidiary of the foreign company. However, as in all things related to maverick tech-billionaire Musk, there is a lot of mystery and speculation surrounding this entry at the moment and the firm's India operations. But the positive thing is that the company is in talks with other State Governments too in its search for local partners. It's not yet known what the car maker's Bengaluru subsidiary will do, and there are reports that it could be just a research and development unit. It is speculated that Tesla may launch its fully electric Model 3 sedan in India at Rs 60 lakh. However, this is way above the price tag common Indians can afford. Plus, there are already enough pure EVs in India that come at a much more reasonable price and Gadkari has already promised that India will continue to encourage other carmakers to build cheaper EVs which will be as technologically advanced as those made by Tesla.
Also, a few customers have already burnt their fingers as in 2016, Tesla collected $1,000 as deposit from interested buyers in India but, despite Musk hinting in 2017 that his cars could come to the country in the summer of that year, those buyers who had paid the deposits are still waiting for their cars. At that time, Musk had cited FDI norms as the reason for the delay. "Maybe I'm misinformed, but I was told that 30 per cent of the parts must be locally sourced and the supply doesn't yet exist in India to support that," he had tweeted. But still, the news of Tesla's entry has been received with a lot of enthusiasm in the country as all those who want a thoroughbred EV and for whom money is not a consideration will certainly opt for it. If the firm sets up a manufacturing unit, the cost of the EVs, too, will come down. It is hoped that Tesla will bring the charging infrastructure, which is much needed in the country right now, even though it might be on a proprietary basis at the beginning. Plus, with the Government also planning to set up 69,000 charging stations across the country at existing petrol pumps, EVs are the way forward, especially considering the soaring prices of petrol and diesel. Adoption of EVs in the country would help curtail its dependence on oil imports and lower its massive import bills which stand at nearly 85 per cent and a whopping $102 billion respectively. In the end, the blue blood of EVs coming to India is good news because it will force the other car makers to ramp up their R&D and manufacturing in the country. It will make the use of EVs more acceptable because of its hip brand image and this uptake of EVs will also yield manifold benefits for the country, such as lowering pollution levels, improved balance-of-trade levels and meeting global climate change commitments. So now that Tesla has made a foray into India, it remains to be seen how its presence gives a fillip to the EV market in the country.
Thursday, 14 January 2021 | Pioneer