Top Stories
150-metre-long, 30-ft-deep cross-border tunnel found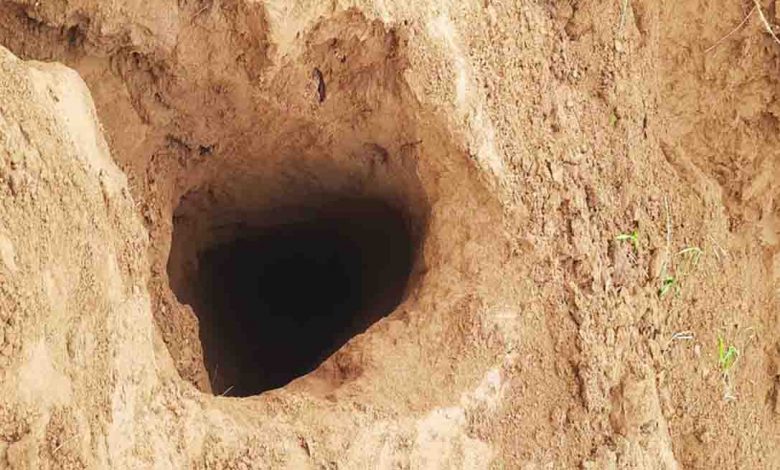 Sand bags with Karachi markings found, high alert sounded in area
The foot soldiers of the Border Security Force (BSF) on Wednesday detected a 150-metre long and 25 to 30-feet deep cross-border tunnel, the third in recent months, in Bobiya area of Samba sector in the Jammu region.
The tunnel originated from the Pakistani side of the international border and was detected by a BSF patrol party during its special anti-tunnel drive. The drive was launched following intel reports about presence of such tunnels in the Samba and Kathua sectors of Jammu frontier.
A high alert has been sounded in the entire border belt to find out whether the same under-construction tunnel has been used by the terrorists to sneak inside the Indian territory with the help from the Pakistani rangers.
Inspector General of BSF, Jammu frontier, NS Jamwal, who himself rushed to the spot, told reporters that it was  a matter of  investigation whether the tunnel was put to use by the Pakistan-based infiltrators to sneak inside the Indian territory.
Sharing details of the operation, Jamwal said, "During an anti-tunneling drive the vigilant troops of BSF detected a tunnel in BOP Bobiya Area in Samba Sector around 10.30 am on Wednesday".
He said the tunnel was detected about 90 metres from zero line and about 20 meters from the fence on our own side.
IG BSF told reporters that the exit on Indian side was reinforced with sand bags which carried markings of a Karachi based unit.
He said it appears that proper engineering effort has gone in making the tunnel. "This shows the hand of the Pakistani establishment, deployed in the Shakargarh area opposite to Samba sector," he said.
Flanked by other senior BSF officers, the IG BSF also supervised the ongoing operations and directed to troops to remain vigilant in the run up to the Republic day celebrations as attempts would be made from across the border to push heavily armed infiltrators inside the Indian territory.
Earlier, BSF had exposed Pakistan's complicity in aiding and abetting terrorism by detecting a 160-metre long cross-border tunnel, along the International border in Regal area of Samba sector on November 22, 2020.
The tunnel was believed to be used by the four member fidayeen squad (members of a suicide squad) of Jaish-e- Mohammad (JeM), to infiltrate inside the Indian territory before they were neutralised at Ban Toll Plaza near Nagotra on November 19.
Another 'rat hole' tunnel, which was at least 25 feet deep and 170 metres long, was detected by the Border Security Force (BSF) jawans along the international border in Galar village of Samba sector on August 28, 2020.
Thursday, 14 January 2021 | Mohit Kandhari | Jammu