Top Stories
Congress should declare CM candidate: Harish Rawat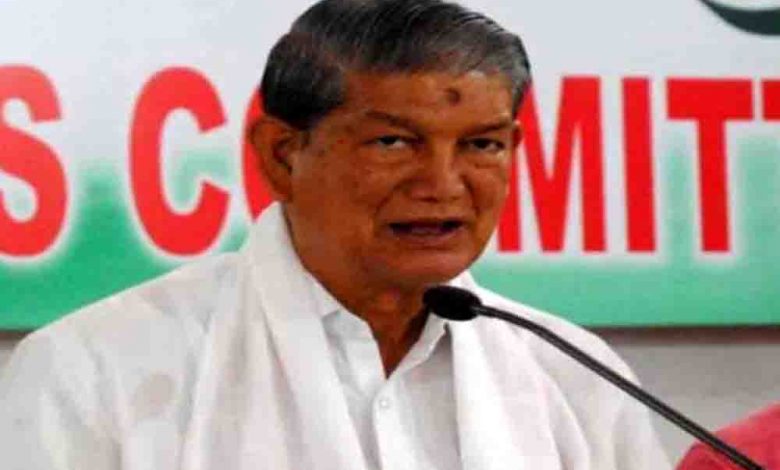 The statement of Cong stalwart heats up the political environment in U'khand
A social media post by the former Chief Minister of Uttarakhand and general secretary of All India Congress Committee (AICC) Harish Rawat has heated up the political scenario in the state. Rawat in his post has requested the party high command that the party should declare its chief ministerial candidate for the assembly elections of 2022.
The Congress party should declare its Senapati for the electoral battle of 2022. Uttarakhand is a mature state and people here know that the role of Chief Minister is very important in development of the state,'' said Rawat in his Facebook post. Later talking to the media- persons, Rawat said that he wants that the clarity should be there and at least from his side there is no confusion. "The BJP has made every election a battle and we should take up the fight accordingly. I want to make it clear that I would stand firmly behind the leader which the party would project as its leader,'' Rawat said.
The utterances of the former CM are being viewed as open assertion that the grand old party should project him as the chief ministerial candidate for the assembly elections of 2022. There is no denying the fact that despite the debacle of 2017, Harish Rawat is the tallest leader in Uttarakhand Congress at the moment.
It is a common knowledge that in Uttarakhand the Congress party which was reduced to only 11 MLAs in an assembly of 70 in the elections of 2017 is a divided house. The party is clearly divided into camps led by Harish Rawat, a combined group of leaders owing allegiance to Pradesh Congress Committee (PCC) president Pritam Singh and Leader of Opposition (LoP) in Uttarakhand assembly Indira Hridayesh. There is a third faction though small, is of the former PCC president Kishore Upadhyaya. The leaders of these three factions are commonly seen charting their own course.
Tuesday, 12 January 2021 | PNS | Dehradun